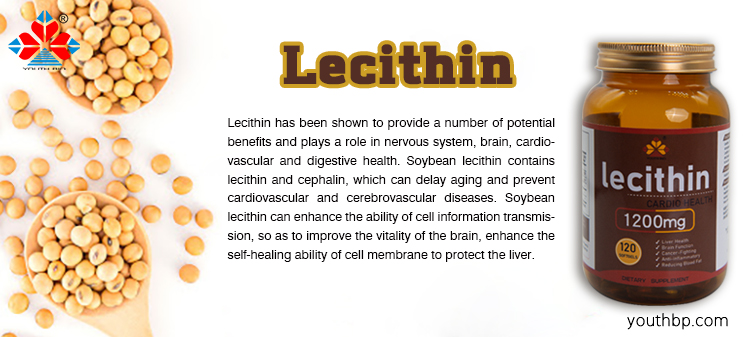 Description
Our lecithin is derived from soy, not manufactured in a lab. It is a fat that is essential in the cells of the body. It can be found in many foods, including soybeans and egg yolks. Every cell in the body needs lecithin to function properly. People on low fat and calorie-restrictive diets often do not consume enough lecithin. As a result, your body can readily break down the supplement and absorb the nutrient. Lecithin has been shown to provide a number of potential benefits and plays a role in nervous system, brain, cardiovascular and digestive health. Soybean lecithin contains lecithin and cephalin, which can delay aging and prevent cardiovascular and cerebrovascular diseases. Soybean lecithin can enhance the ability of cell information transmission, so as to improve the vitality of the brain, enhance the self-healing ability of cell membrane to protect the liver.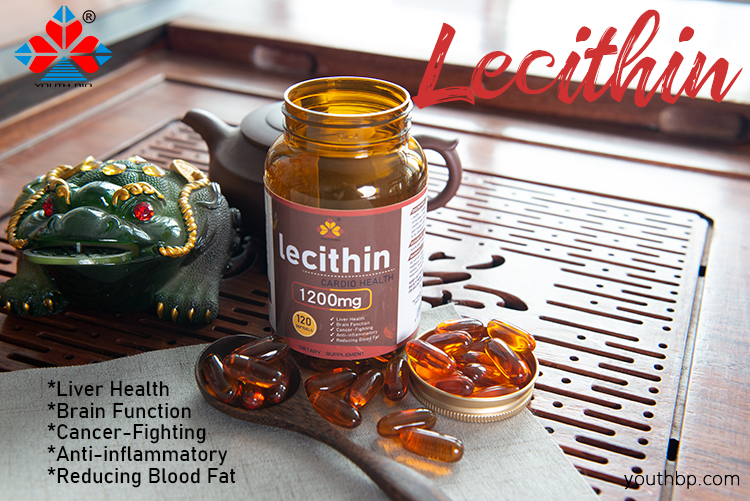 Functions
1. Promote the growth and development of brain nervous system and brain volume;
2. Improve blood circulation, improve serum quality, remove peroxide, prevent and treat arteriosclerosis;
3. Prevention and treatment of liver disease, prevention of Alzheimer's disease;
4. Diuresis, protect kidney, prevent gallstones;
5. Beauty, prevent hair loss, eliminate fatigue.
6, reduce blood sugar and prevent diabetes.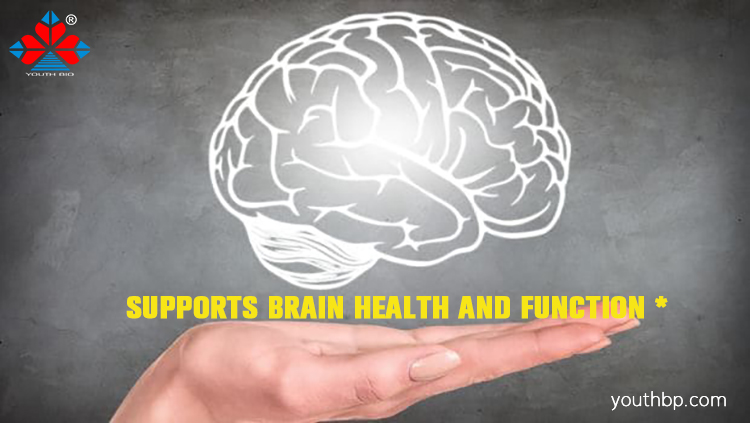 Lecithin is a natural source of choline, a substance that is required to producing an important brain chemical called acetylcholine. A neurotransmitter, acetylcholine is responsible for transmitting messages from the brain that help to control nerve function throughout your body. * Acetylcholine is also necessary for storing and recalling memories, making lecithin a beneficial brain and nervous system supplement. *

Lecithin is found in every cell in the human body. Without the healthy fat, your body cannot properly produce cellular membranes that help to regulate vital processes within the cells. * As a result, lecithin helps every cell in your body function correctly. Taking a lecithin supplement can help to ensure that your body has enough of the fat. *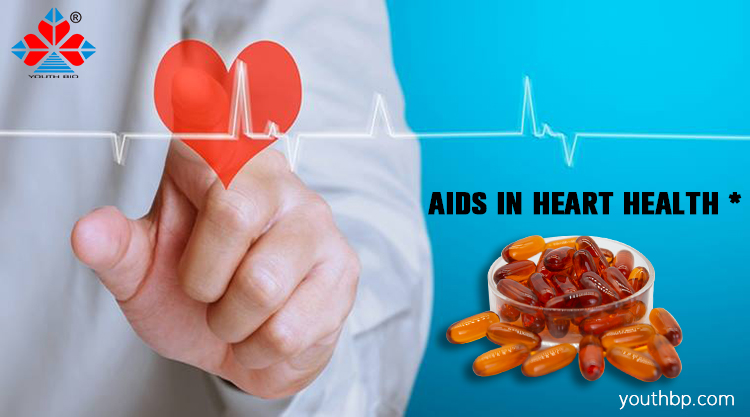 Lecithin contains polyunsaturated fat. Some studies indicate that polyunsaturated fats are highly beneficial for the cardiovascular system and promote heart health by helping to promote clearer arteries. * Lecithin is also vital to the proper function of heart cells that help the organ function properly and pump blood throughout the body. *